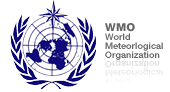 MSG CHANNELS
About us
About us
The Department of Meteorology is the National Meteorological Authority for Swaziland. The Department was established by the Meteorology Act 1992 through consolidation of the separate Meteorological Services which had existed prior to that time. The Department currently operates under the authority of the Meteorology Act 1992, which provides the explicit legal basis and, together with the Convention of the World Meteorological Organization and other national and international agreements and treaties, provides the basic charter for its operations.
The Swaziland Meteorological Services has implemented an Integrated Management System, consisting of a Quality Management System (ISO 9001:2015) and an Environmental Management System (ISO 14001:2015). A Quality Management System is a formalized system that documents processes, procedures, and responsibilities for achieving Quality Policy and objectives. It helps coordinate and direct an organization's activities to meet customer and regulatory requirements and improve its effectiveness and efficiency on a continuous basis. In Quality Management System, a quality policy is a document developed by management to express the directive of the top management with respect to quality. Quality policy management is a strategic item.
Vision
Provider of high quality weather and climate related products and services that are widely understood, available, easily accessible and greatly valued by all the people of Swaziland and international stakeholders.
Mission
To monitor weather and climate and issue advisories for safety of life and property, including air safety, taking into account regional and international initiatives and standards.
Values
We show Professionalism & Commitment to our job
We work with Honesty & Integrity
We are Responsible for our actions and judgement
We Respect ourselves, and treat everyone with respect regardless of who they are
We give Focus to the Customer needs
Contact us
National Meteorological Service
Ministry of Tourism and Environmental Affairs
P.O. Box 2652
MBABANE
Swaziland
Tel.: +(268) 24046274 / 24045728 / 24048859
Fax.: +(268) 24041530
E-mail: weather@swazimet.gov.sz